PROMO The Dream / Symphonic Variations / Marguerite and Armand
Although he choreographed more than 100 ballets over the course of his career, Frederick Ashton was not one to repeat himself. From full-length narrative creations to miniature pas de deux, each of his works is unique in concept, performed in a style that is uniquely suited to its particular story, its music and the dancers in which it was created. And yet, despite the precision of his choreography, each dancer in an Ashton role can find their own way through it, creating an interpretation that is not only faithful but also personal.
On this recording, before Marguerite & Armand come two excellent performances by the Company, each showing different aspects of Ashton. His exquisite The Dream (1964), an adaptation of Shakespeare's A Midsummer Night's Dream, set to Mendelssohn's musical response to the play, stars Steven McRae and Akane Takada as the ethereal king and queen of the fairies. In an interview (also included), Dowell, the original Oberon, mentions his relief at how dancers still find the roles difficult: Oberon, especially, is among the most demanding male roles in the repertoire. But, despite all the challenges, McRae and Takada are as light as air in their moving pas de deux de reconciliation.
In collaboration with Naxos
Content not available in UK and Ireland
Music by Felix Mendelssohn, César Franck and Franz Liszt
The Royal Ballet
Royal Opera House Orchestra
Artistic team
---
Conductor | Emmanuel Plasson
Royal Ballet Director | Kevin O'Hare
Choreographer | Frederick Ashton
Lighting designer | John B. Read
Concert master | Vasko Vassilev
The Dream
Music arrangement | John Lanchbery
Designer | David Walker
Set designers | Anthony Dowell, Christopher Carr
London Oratory Junior Choir
Chorus master | Charles Cole
Symphonic Variations
Designer | Sophie Fedorovitch
Set designer | Wendy Ellis Somes, Malin Thoors
Piano soloist | Paul Stobart
 
Marguerite & Armand
Orchestration | Dudley Simpson
Designer | Cecil Beaton
Set designer | Grant Coyle
Piano soloist | Robert Clark
Cast
---
The Dream
Titania | Akane Takada
Oberon | Steven McRae
Symphonic Variations
Marianela Núñez
Vadim Muntagirov
Marguerite & Armand
Marguerite | Zenaida Yanowsky
Armand | Roberto Bolle
RELATED CONTENT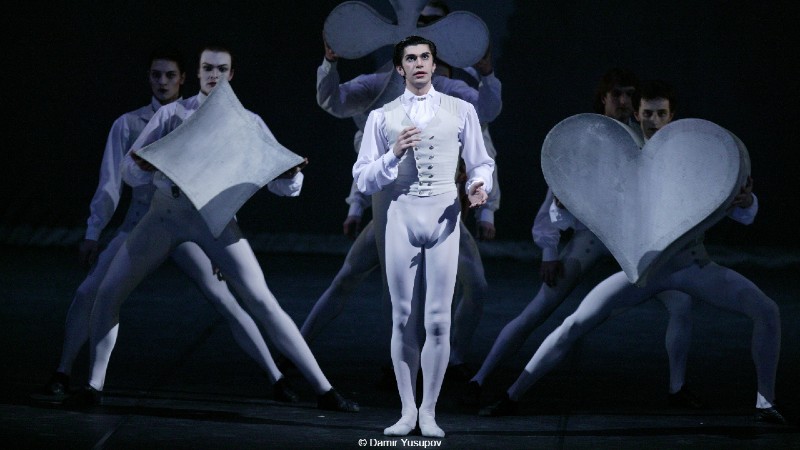 Dance
Bolshoi Theatre
Piotr I. Tchaïkovsky / A. Webern
Roland Petit, Bolshoi Ballet
"Cards are everywhere: they are not only in people's hands, they are on the ceiling, the walls and, most importantly, they are in their minds and hearts. They are the fate of each man, holding out the promise of success or despair and madness. How to get the better of the verdict of fate? How to become the master of your own life? How to learn to sacrifice that simple happiness that you already possess for the sake of an unrealistic love? Love of gambling that, maybe, will make you into a superman." Roland Petit
Roland Petit was not satisfied of his version of Pushkin's master piece The Queen of Spades he created 25 years ago for Mikhaïl Baryschnikov. When the direction of the Bolshoi Ballet asked him a new version of this ballet, Roland Petit read again the novel and wrote a new libretto. For the music, he chose a russian musical monument Symphony n°6 "Pathétique" by Piotr Ilyitch Tchaikovsky.
And so Roland Petit created for the two best dancers around the world (Nikolay Tsikaridze et Ilze Liepa) magnificient and dramatic duets wich are the central episodes of the ballet. For the choreographer, their dance gives rise to a remarkable effect: "it will seem to you that Tchaikovsky's music itself becomes especially pure and penetrating". La Dame de Pique reminds him of "a corrida during which both parties die – the bull and the toreador."
With the collaboration of Naxos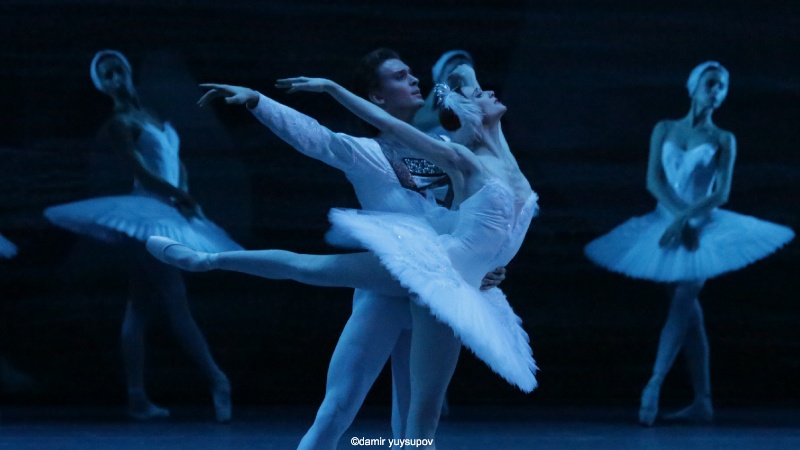 Dance
Bolshoi Theatre
Piotr Illitch Tchaïkovski
Yuri Grigorovich, Bolshoi Ballet
White swan by day, human by night, the beautiful Odette awaits an oath of true love to break the curse. The great legend of the enigmatic swan/woman is one of the most romantic classical ballets, appropriately set in the era of courtly romance and characterised by elegance, style and harmony.
With Tchaikovsky's famous, lyrical score, Swan Lake depicts the tragic love between Princess Odette and Prince Siegfried, and will no doubt be performed to perfection by the unparalleled virtuosity of Russia's great Bolshoi Ballet. This universal and enchanting masterpiece of love, deception and drama is a must.
With wonderful ballerina Svetlana Zakharova, one of the most beautiful Odette / Odile of the time, Denis Rodkin, Artemy Belyakov and Bolshoi Ballet.
With the collaboration of Naxos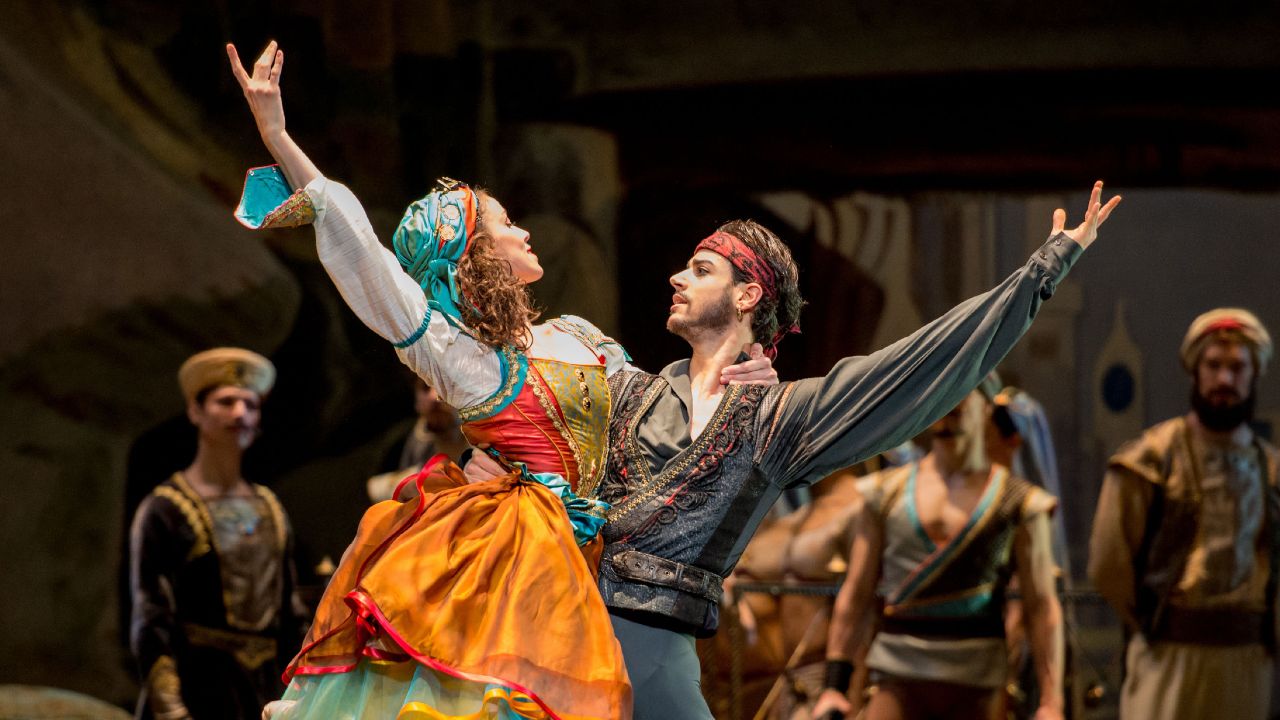 Dance
Wiener Staatsoper
Adolphe Adam
Manuel Legris, Wiener Staatsballett
Since its very first performance 1856 at the Paris Opera, Le corsaire has been regarded as one of the most impressive narrative ballets of the 19th century. The director of the Wiener Staatsballett has choreographed a new version, basing his interpretation mainly on the rich French and Russian performance traditions. 
Action, music, choreography, scenery and costumes are carefully combined into a new overall picture which focuses on the high points of the colourful events surrounding the leading couple of Conrad and Medora.
With the collaboration of Naxos