Discover the My Opera Player app, for you to enjoy a wide video library wherever you are, the easiest way.
AN APP FOR ANDROID, iOS TABLETS AND MOBILE PHONES
To install the application, download it searching for My Opera Player at the App Store or Google Play Store.




HOW CAN I LOG IN?
Click on the three lines that occupy the upper right area, there you will find the "ACCESS" screen.
In the iOS app, the login will appear when you first open the app.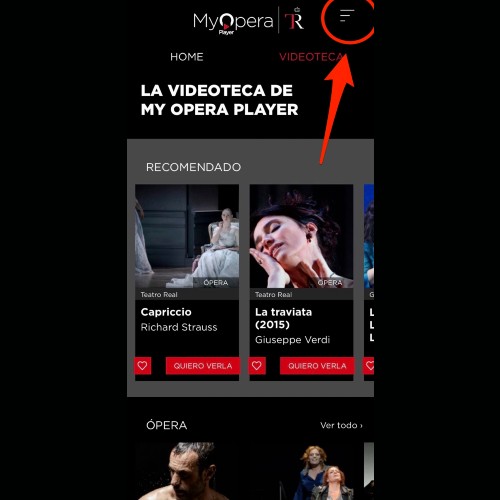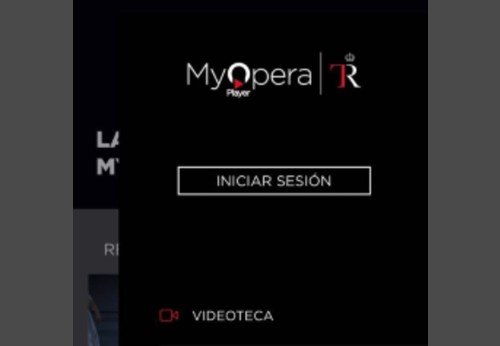 ENTER USERNAME AND PASSWORD
TAKE INTO ACCOUNT THAT...
· Once identified with your email and registration password, you will have access to all the content contracted on the page through the application.

· You should always make purchases by visiting our page through your browser.

· You can install the application on as many devices as you want, but the system will only allow one of them to be linked to your account at any given time. This implies that the last device with which you log in will eject the previous one, but you will always be able to access it again from any of them.

· At the "MY INFORMATION" section of the website, you will always have information about which computer has been the last to access. From there, you will also be able to unlink it.

· The LIVE section is not available in the iOS APP. If there is a live transmission you will need to vist the web site.

Choose your option: