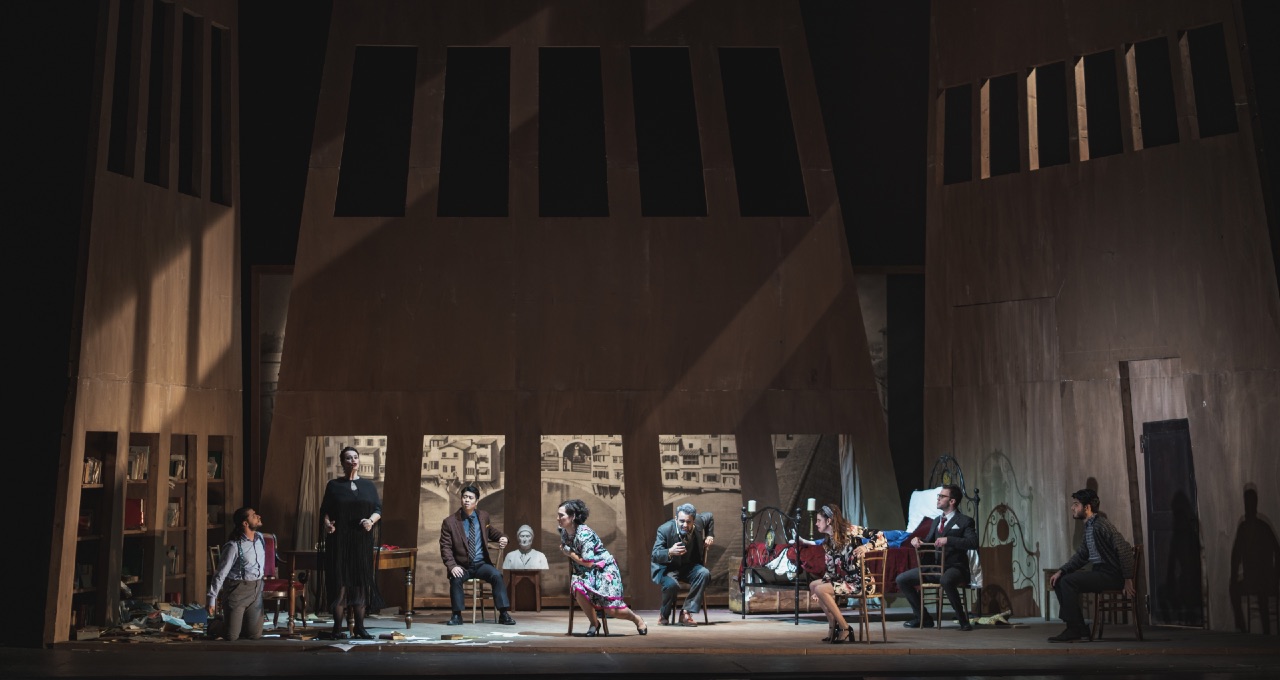 Maggio Musicale Fiorentino
Renaissance materials and colors meet at the Teatro del Maggio to celebrate the power of music and the charm of melodrama, right in the city where this exceptional form of theater was born.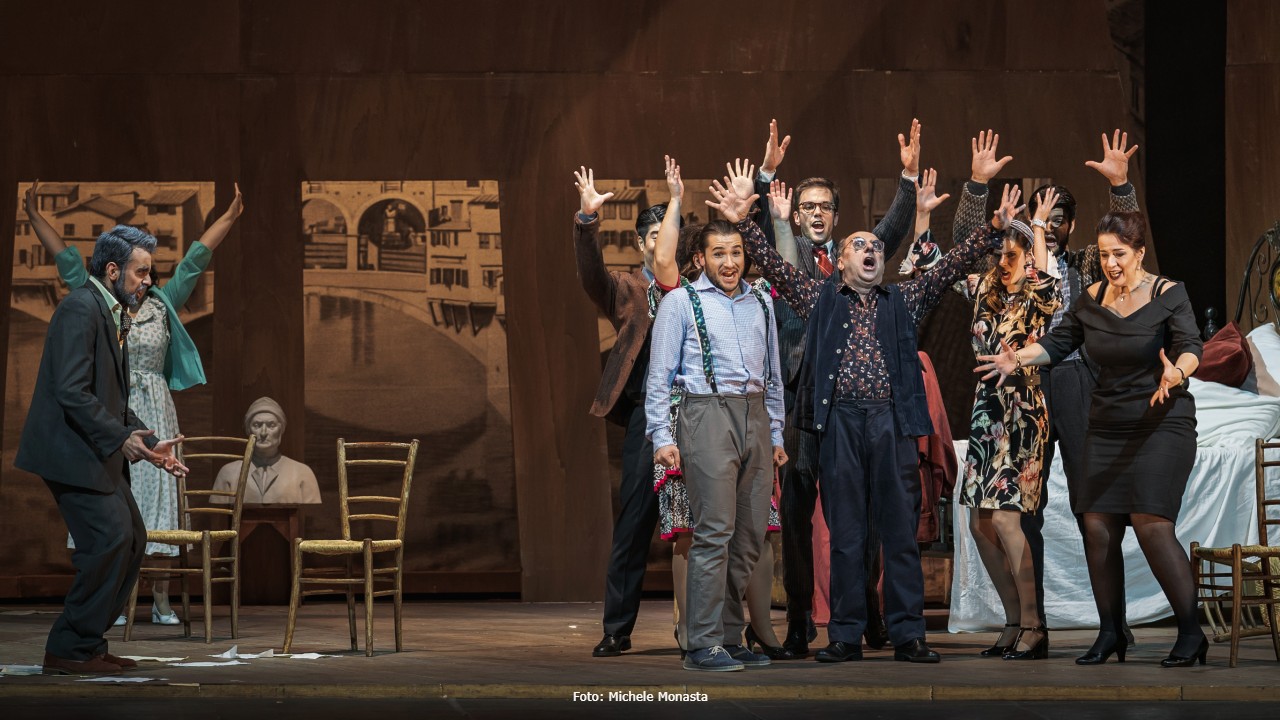 Opera
Maggio Musicale Fiorentino
Giacomo Puccini
Valerio Galli, Denis Krief
When Il trittico premiered at New York's Metropolitan Opera in December 1918, Gianni Schicchi became an immediate hit. The libretto is based on an incident mentioned in Dante's Divine Comedy. The action takes place in 13th century Florence, in Buoso Donati's bedroom, immediately after his death, as his greedy relatives feign grief and search for his will. The mood shifts to anger when the relatives discover that they have been disinherited. They seek out the clever and resourceful Schicchi to make a counterfeit will. Schicchi, however, turns their scheme against them, bequeathing most of the dead man's fortune to himself while the relatives, all parties to the crime of forgery, are forced to sit by silently.