Opera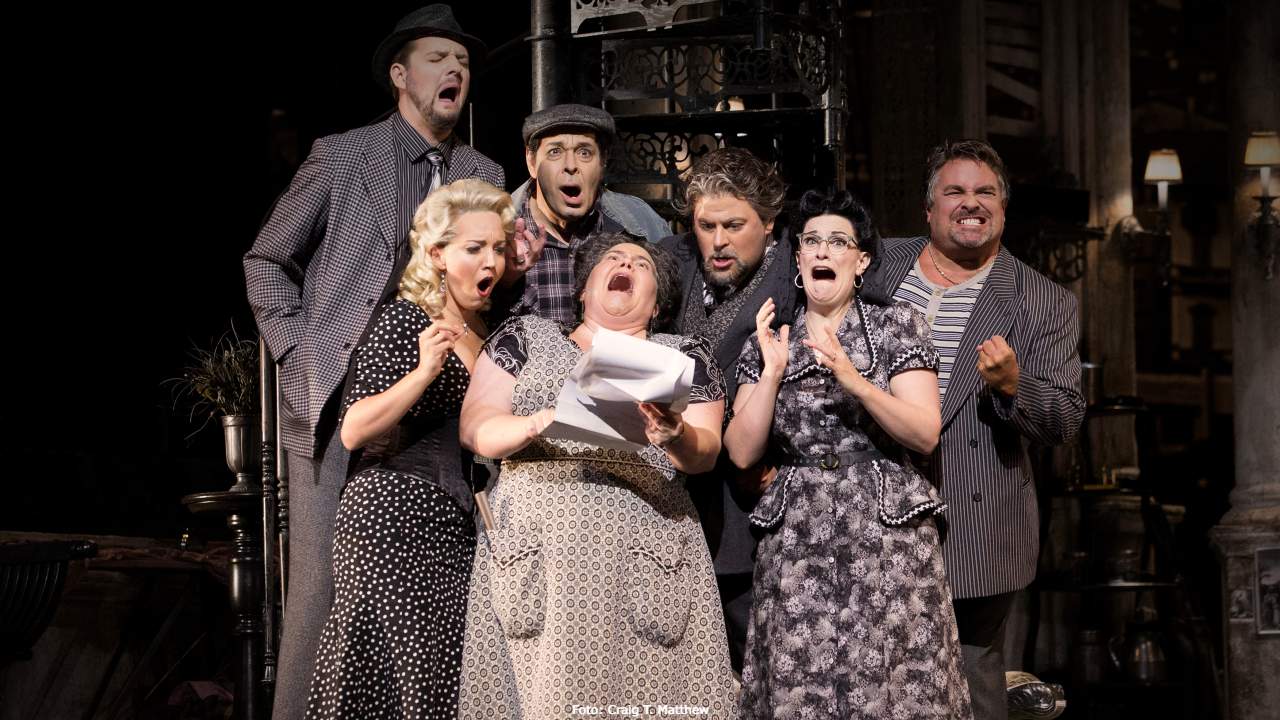 Opera
Los Angeles Opera
Giacomo Puccini
Grant Gershon, Woody Allen
Puccini's Gianni Schicchi premiered at the Metropolitan Opera New York in 1918. The third piece of his Il trittico is a comic opera after an episode in Dante's Divine Commedy –the playful-amusing depiction of a shrewd glutton – that soon became a great success with the public. Its musical language is surely the boldest and most modern of the Trittico. This masterpiece of Italian Opera Buffa will be staged by none less than Woody Allen, whose mordacity and twisted sense of humor will make it truly special.
RECOMMENDED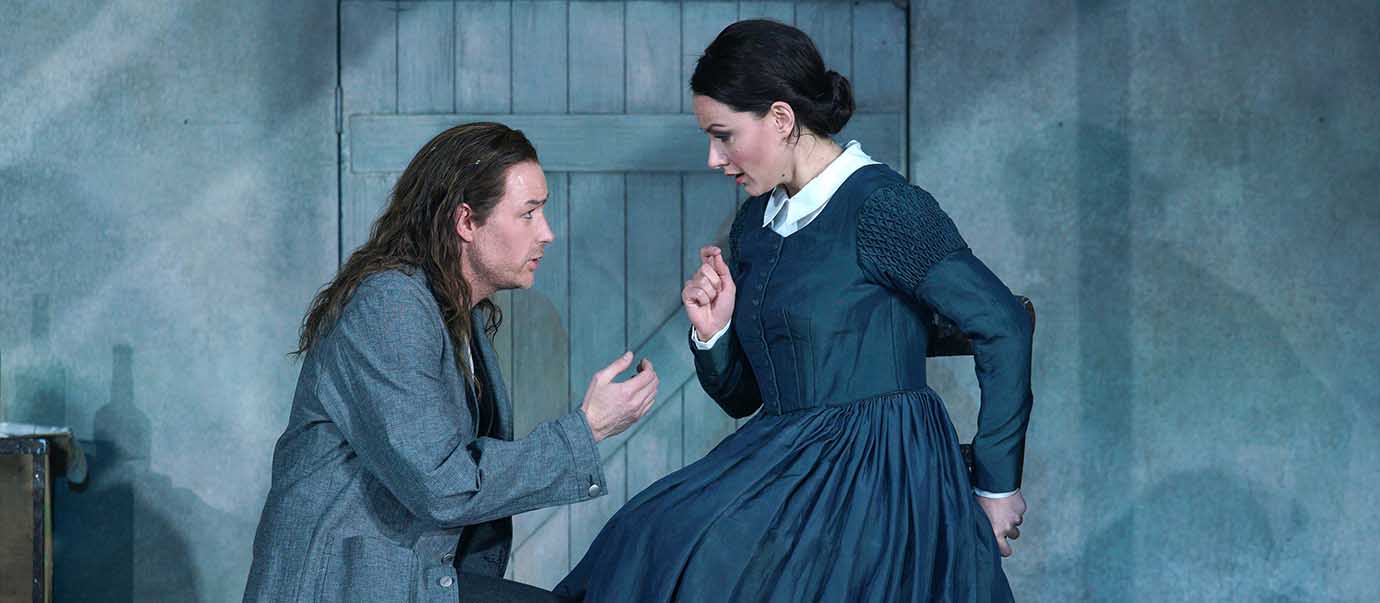 Opera
Teatro Real
Giacomo Puccini
Paolo Carignani, Richard Jones
The starting point for La bohème and its entire creative process up until  the first performance of the opera in Turin's Teatro Regio on 1 February 1896 is documented in minute detail in the abundant correspondence between Giacomo Puccini, his publisher and mentor Giulio Ricordi, and the librettists Giuseppe Giacosa and Luigi Illica. The latter began their stormy, yet fruitful, collaboration with this opera and went on to write the librettos for Tosca and Madama Butterfly.
Starting with the book Scènes de la vie de bohème by Henri Murger (1882-1861), originally a series of autobiographical stories published in a magazine, the two librettists, closely supervised by Puccini, built an ensemble plot in which four young bohemian artists confront financial difficulties and bad weather with humour and good cheer, finding their way in an effervescent, bustling, wintry Paris.
A love affair between one of them, aspiring poet Rodolfo, and the seamstress Mimi is cut short by her death. We watch the story move from the pleasures and dreams of youth to the solidity of real life, with all its problems.
With his sublime orchestral palette, his mastery of poetic rhythm and his enormous talent for drama, Puccini builds the personalities of the young people with his usual skill, contrasting sparkling anecdotes and fun with deep and heartfelt passions. Their short, conversational phrases are interlaced with others of much greater melodic and dramatic power. The orchestration is expressive and effective, suggesting tiny details such as flickering flames or jingling coins, while setting scenes in an almost cinematic fashion, from the chilly garret to the busy streets of Paris at Christmas time, or the loneliness and deprivation of poverty.
Past moments are evoked like flashes of memory by a masterly use of musical motifs associated with emotions or even objects to which Puccini gives great symbolic significance: Mimi's candle, the pink bonnet Rodolfo buys for her, Colline's overcoat, or the muff which warms the heroine's hands on her deathbed…These moments which come and go in our memory, concealed and then revealed in the everyday affairs which make up our lives, are the narrative thread running through this new production of La bohème, which was broadcast live.
The prestigious British stage director Richard Jones and the set and costume designer Stewart Laing present the opera as a series of scenes from bohemian life, without hiding the backstage work that usually goes on behind the scenes. The audience can see how the sets are changed, how different devices are used to create theatrical effects, and how props are piled up in the wings, like scraps of life crammed into our memory.
From their vantage point, the audience watches the past and present of the characters at the same time, unable to immerse themselves in the cold, bright Paris of the young bohemians because they will always see it depicted on stage. But this 'play within a play' device, which blurs real time and theatre time, the auditorium and the stage, drama and metaphor, will bring the audience to a richer interpretation of Puccini's work, enhanced by viewing it from different angles, with all its images.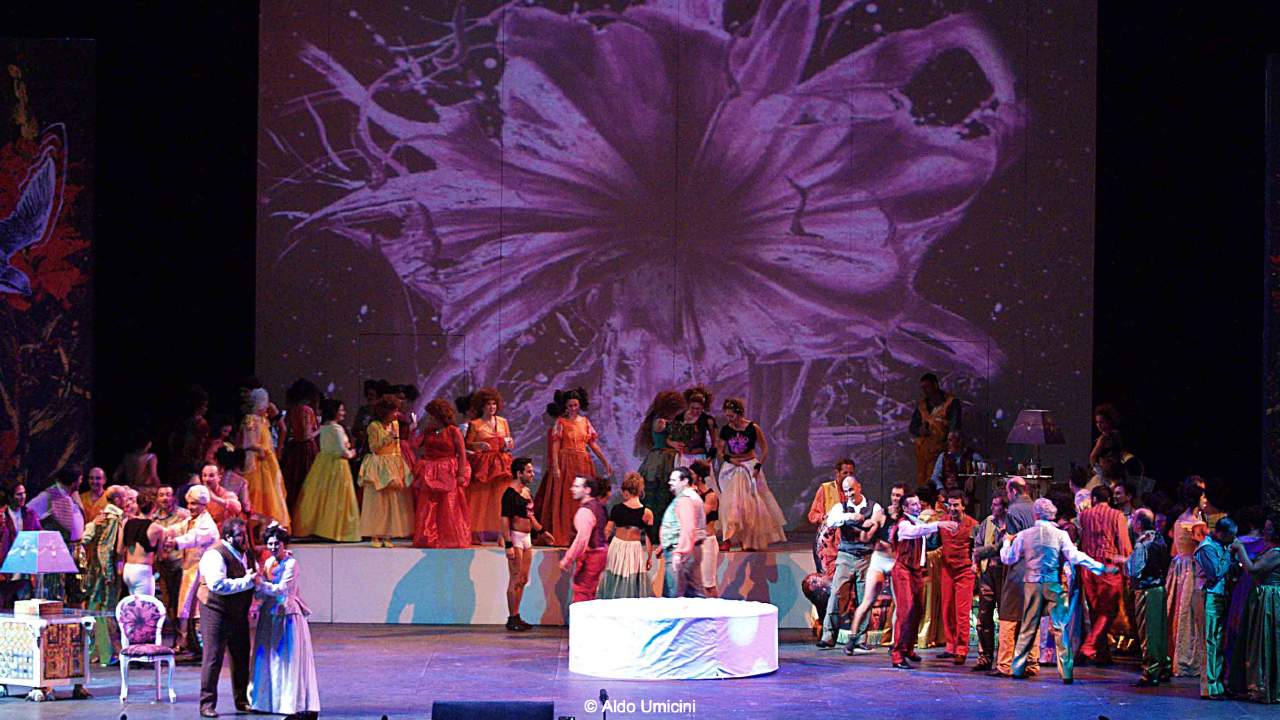 Opera
Torre del Lago Puccini Festival
Giacomo Puccini
Alberto Veronesi, Lorenzo Amato
Although one of his most consistently lyrical operas, La Rondine (The Swallow) remains one of Puccini's least known. Dissatisfied with the results of his work, Puccini wrote three versions, with two different endings, and continued to make further revisions up to his death in 1924.
The innovative 2007 production at Torre del Lago Giacomo Puccini Festival, presented in this programme, is in effect a fourth version, which combines Act I and II of the first version (1917), with Lorenzo Ferrero's 1994 orchestration of parts of the finale of Act III oft he incomplete third version (1921), some of which had survived only in piano score, as well as Ruggero's Act I romanza "Parigi è la città dei desideri", from the second version (1920).
With the collaboration of Naxos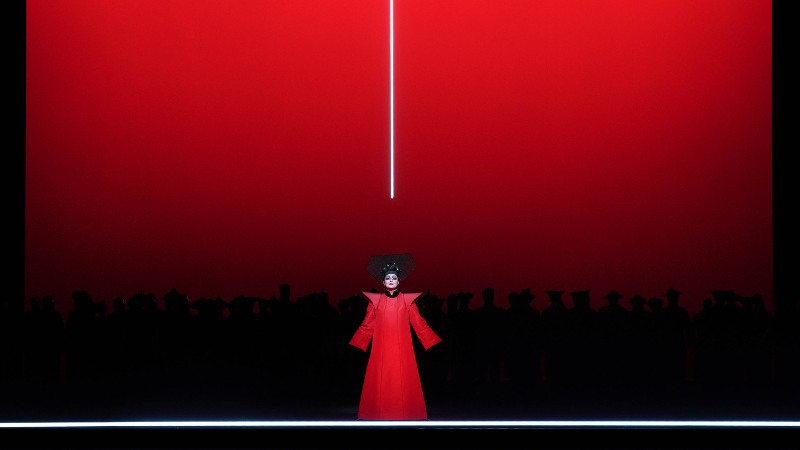 Opera
Teatro Real
Giacomo Puccini
Nicola Luisotti, Bob Wilson
World Opera Day | Register and enjoy this title for free on Saturday October 23.
Giacomo Puccini's last opera needs no introduction. After a 20 year absence, Turandot returns to the Teatro Real in a new production by one of the greatest stage directors of the 20th and 21st centuries: Robert Wilson, the creator of unforgettable images in The Life and Death of Marina Abramovic and Pelléas et Mélisande.
In a cast led by Nina Stemme, Gregory Kunde and Yolanda Auyanet, the Associate Musical Director of the Teatro Real, Nicola Luisotti, conducts one of the greatest operas of Italian repertory.