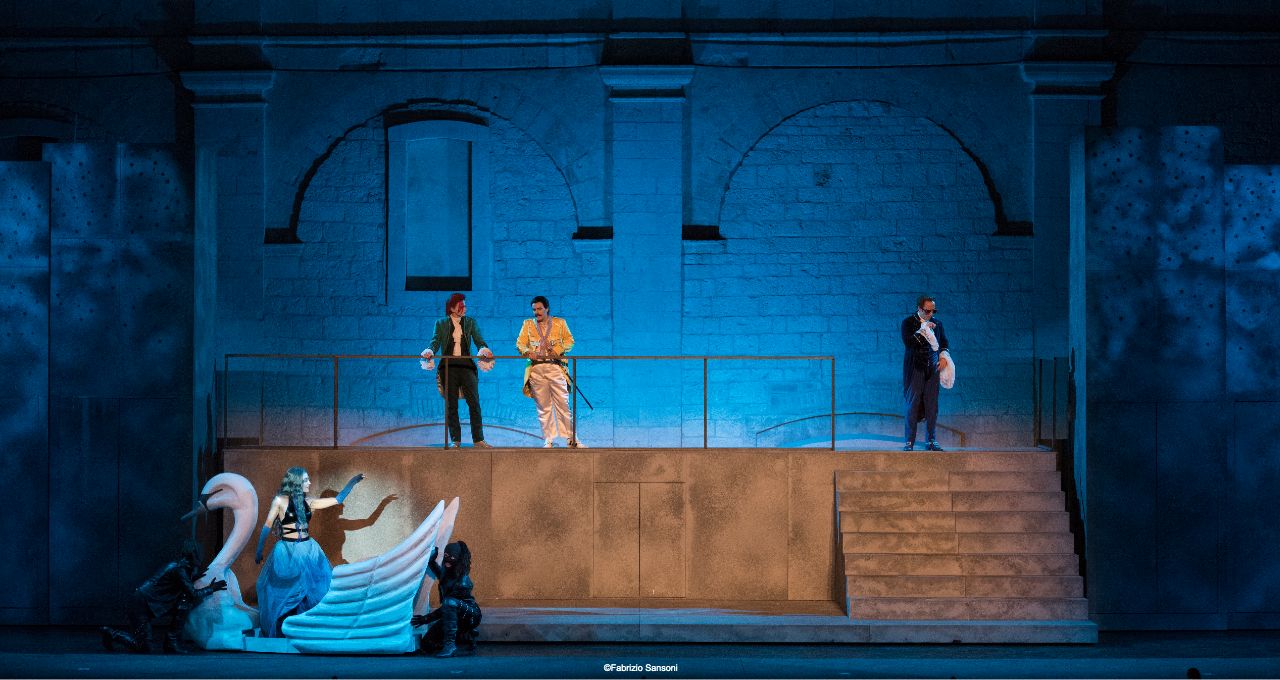 Festival della Valle d'Itria
The Festival della Valle d'Itria in Martina Franca began in 1975 as an initiative of a group of passionate music lovers headed by Alessandro Caroli, the Festival's first president, determinedly supported by Franco Punzi – then mayor of Martina Franca – and Paolo Grassi, who was then superintendent at the Teatro alla Scala.
Palazzo Ducale, piazza Roma 10, Martina Franca, Italia
View Address
600 people
1975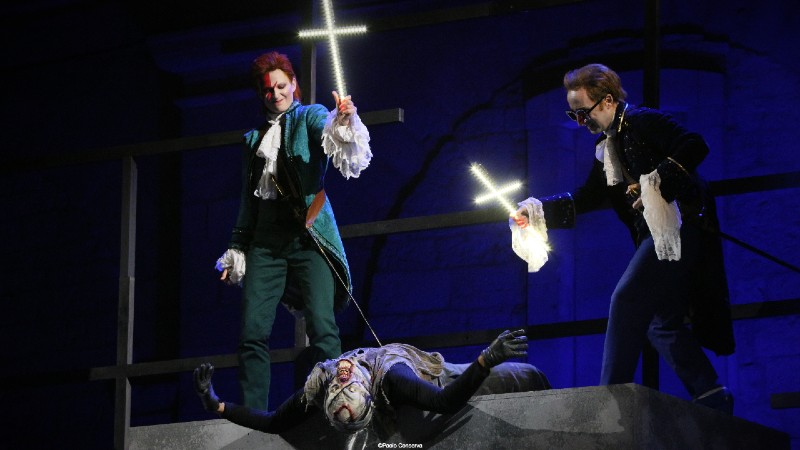 Opera
Festival della Valle d'Itria
Georg Friedrich Händel / Leonardo Leo
Fabio Luisi, Giorgio Sangati
For the first time in modern times, Festival della Valle d'Itria stages the Neapolitan version of Händel's Rinaldo, a pastiche with a Mediterranean allure which Leonardo Leo assembled in 1718 and which was considered lost until a few years ago. The story behind this most rare opera is captivating: the score of Händel's masterpiece was illegally brought to Naples by the castrato singer Nicolò Grimaldi, who first interpreted Rinaldo in London. Once in Italy, the work was rehashed by Leo as well as other local composers, who adapted it to the taste of the local Neapolitan public, adding some intermezzos and amusing characters.
Director Giorgio Sangati turns this work into a "ba-rock" opera set in the 1980's, where the struggle between Christians and Turks becomes a battle between pop-rock singers (the Christians) and dark-metal ones (the Turks). These two factions represent two opposite perspectives on love and life.
Conductor Fabio Luisi is at the head of the baroque Ensemble La Scintilla, a group of specialists in the baroque repertoire.
With the collaboration of Naxos