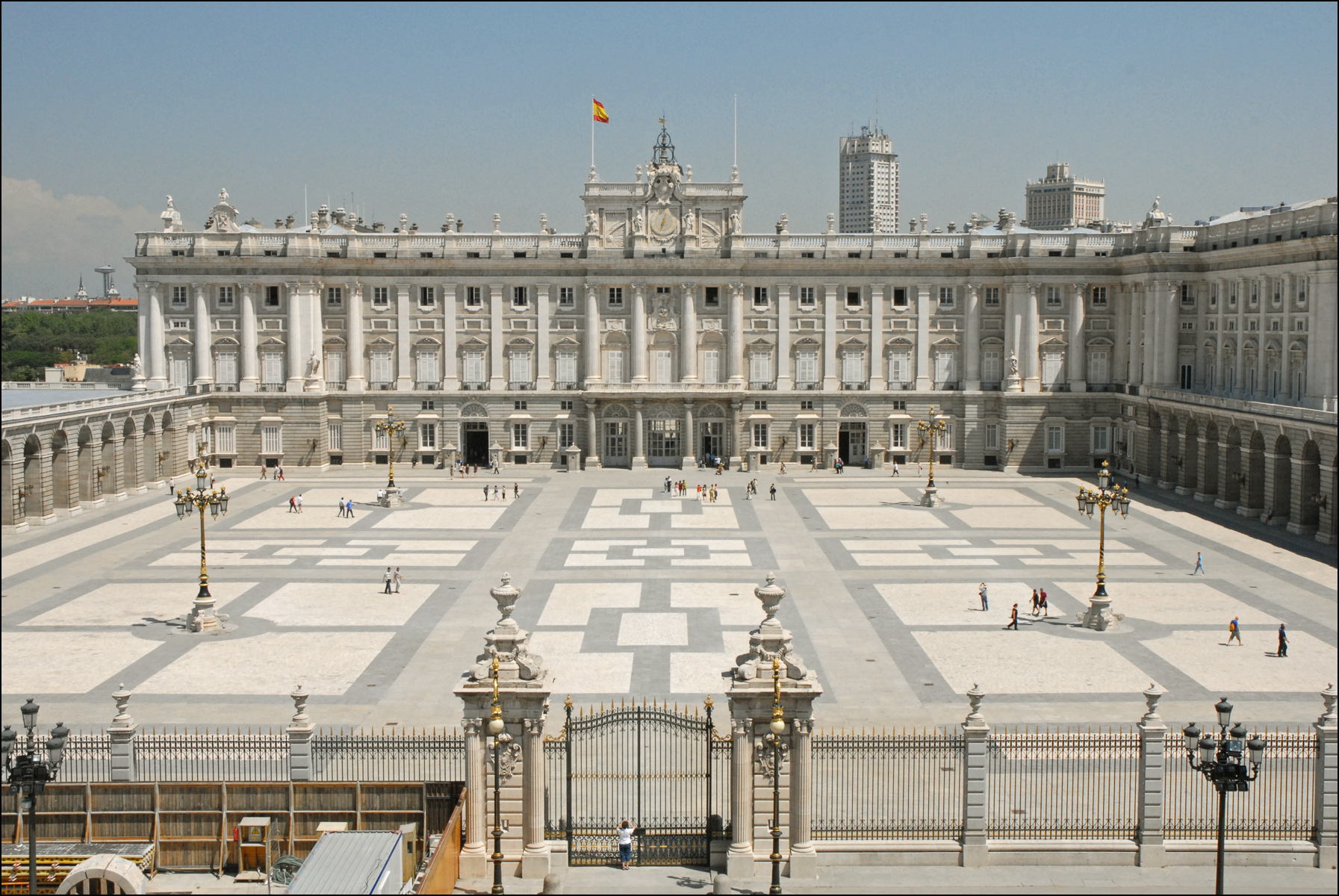 Stradivarius concerts
The Stradivarius of the Patrimonio Nacional collection, in concert from the Palacio de Oriente. Patrimonio Nacional is the public body responsible for the state-owned assets from the legacy of the Spanish Crown.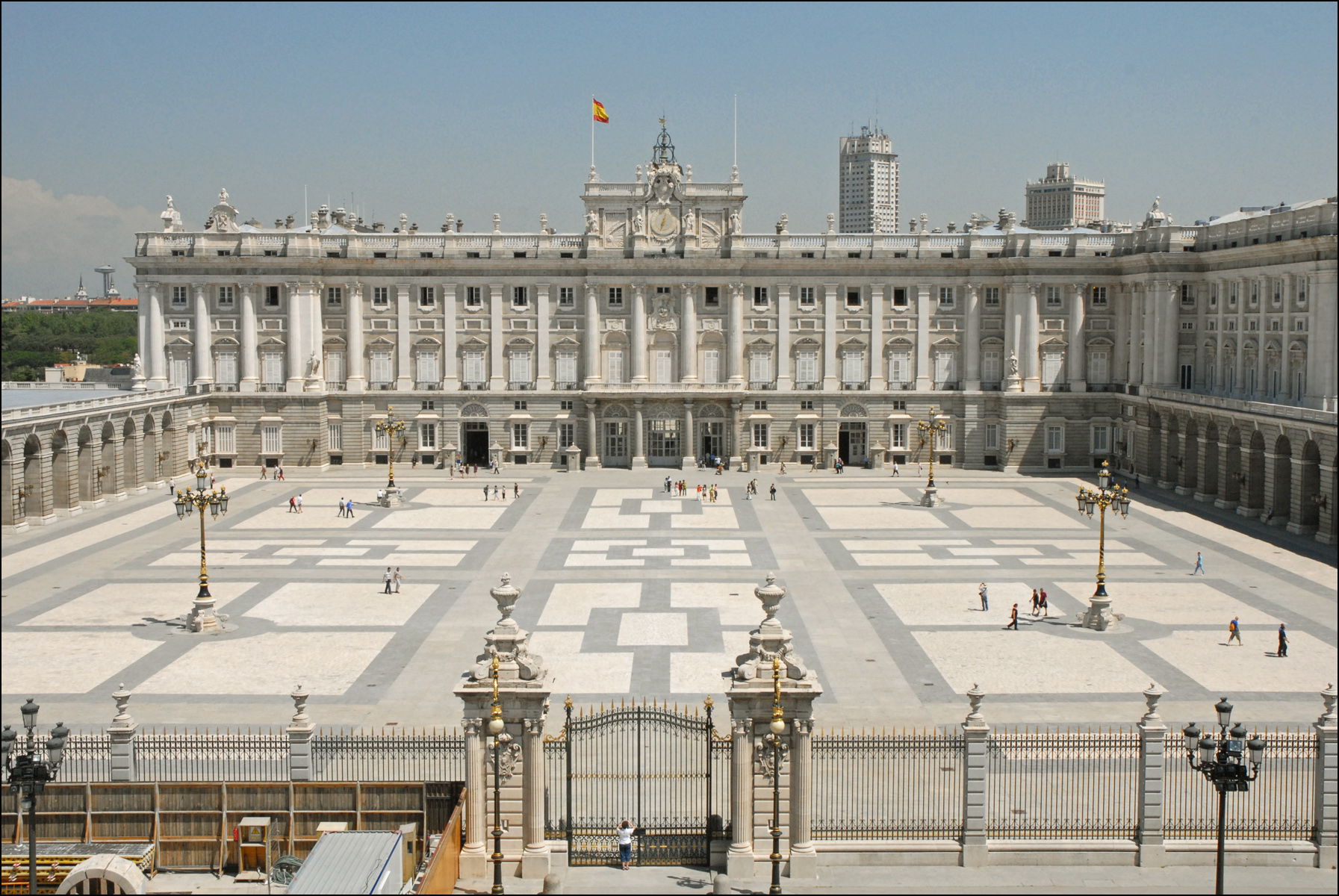 Concerts
Stradivarius concerts
Heitor Villa-Lobos, Tomás Marco, Ruperto Chapí
Con piezas de Tomás de Marco, Ruperto Chapí y Heitor Villa-Lobos
If you have a Samsung TV, register for free to see this title on your TV.
Founded in Mexico in 1982, they have twice won a Latin Grammy Award: in 2012 for the album Brasileiro, works of Francisco Mignone, and in 2016 for El Hilo Invisible. They currently represent a unique voice internationally, disseminating Latin American musical creations across the five continents.
In November 1992, the quartet first recorded the Concerto Grosso for Quartet and Orchestra by Julián Orbón with the Simón Bolívar Symphonic Orchestra of Venezuela, under the direction of Eduardo Mata, for the Dorian label. This piece has been performed by the Symphonic Orchestras of Dallas, Los Angeles and San Antonio, and by the National Arts Center of Ottawa. For their contribution to the cultural life of Pittsburgh and Toronto, their mayors honoured them in November and December 1991, by declaring a Cuarteto Latinoamericano Day in both cities.
Outstanding concerts have recently taken place in Milan (Teatro alla Scala), Amsterdam (Concertgebouw), Bonn, Brussels, Luxemburg, Montreal, Sao Paulo, Caracas, Buenos Aires, Tokyo, Shanghai, Miami, Boston and New York (Carnegie Hall), with the New York Times publishing: "Superb players, remarkably versatile in responding to the demands of different scores."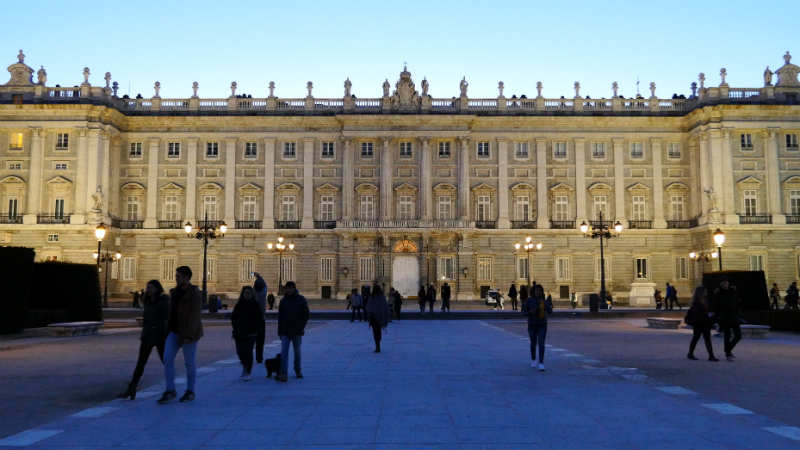 Concerts
Stradivarius concerts
Franz Joseph Haydn, Ludwig van Beethoven.
Brentano Quartet
If you have a Samsung TV, register for free to see this title on your TV.
The 34th Chamber Music Cycle with the Stradivarius violins from the Royal Collection begins with this concert by a well-known and prestigious string quartet.
On this occasion, the Brentano Quartet made their third visit to Madrid's Royal Palace. Founded in 1992 in New York's Julliard School, they have been the quartet in residence at Princeton and Yale, two of the United States' oldest and most illustrious universities.
Mark Steinberg and Serena Canin are hear on the violin, Misha Armory on the viola, and Nina Lee on the cello.
They have chosen a programme with very different aesthetics, one of the characteristic of this quartet.
Renaissance works which have never been heard in the Hall of Columns will create a dialogue with a contemporary composition by Stephen Hartke, and with quartets by two great masters: Franz Joseph Haydn and Ludwig van Beethoven.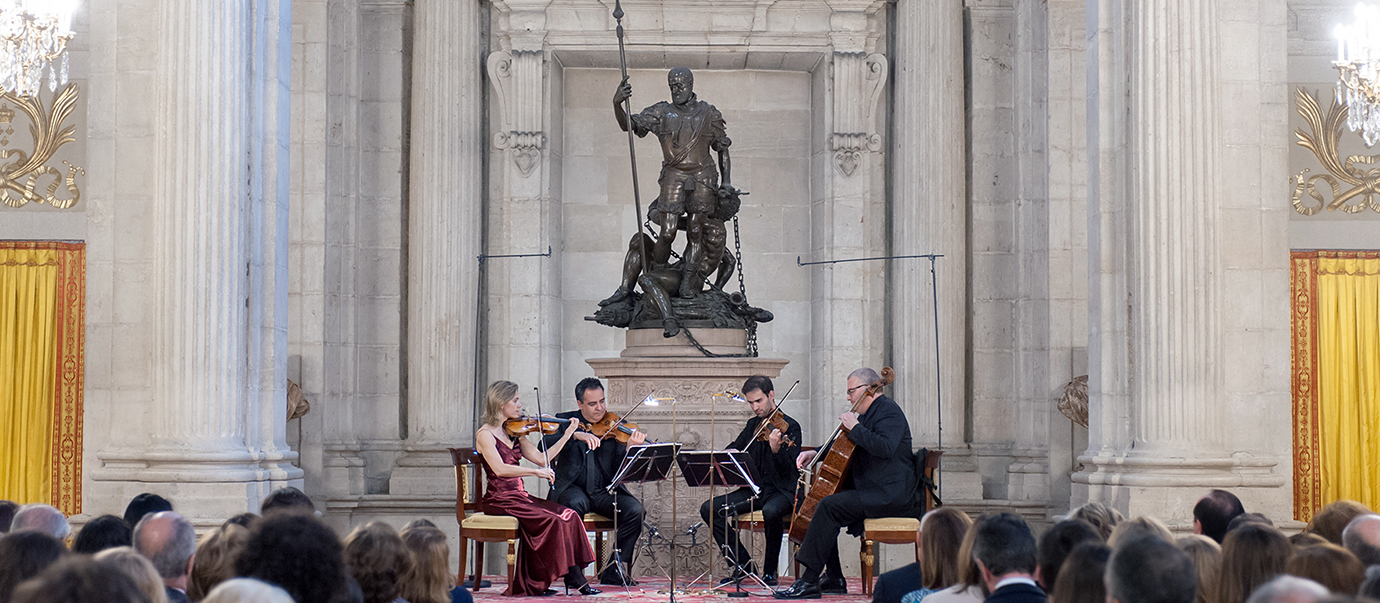 Concerts
Stradivarius concerts
Hermes Luaces, Dmitri Shostakovich, Jesús Guridi
Breton Quartet
If you have a Samsung TV, register for free to see this title on your TV.
Anne-Marie North, Antonio Cárdenas, Alberto Cle and John Stokes, the Breton String Quartet, make their first visit to Madrid's Royal Palace and its chamber music cycle.
This concert offers a musical tour of the 20th and 21st centuries with three works never before performed in a National Heritage surroundings, this in itself is a great attraction. The Stradivarius instruments from the Royal Collection also show how contemporary music can be interpreted with their extraordinary quality of sound.
The programme begins with a very recent work by the young composer Hermes Luaces, it is an honour that he was present for the concert.
Next is a piece by the great composer Dmitri Shostakovich, who died the same year that Hermes Luaces was born. Known as the "Dresden Quartet", we can intuit the painful feelings of the post-war era.
The programme concludes with Quartet no. 2 by Jesús Guridi, written in the first half of the 20th century and recouped in 2006 thanks to the constant efforts of the Breton Quartet to recover important Spanish creations which have been neglected on the concert circuits.
During the quarantine period, this title will only be available in Spain, Argentina and China