Muerte en venecia ENO CORTE
Deborah Warner's beautiful and evocative production of Britten's final operatic masterpiece has been acclaimed as an 'exquisitely achieved marriage of music, drama and design' (The Independent). In Britten's luminous and compelling interpretation of Thomas Mann's classic novella, the ageig writer Gustav von Aschenbach's infatuation witht he Polish boy Tadzio and his subsequent decliena re portrayed in a 'remarkable and harrowingly believable' performance (The Guardian) by John Graham-Hall, who had already won golden opinions for singing the role of Aschenbach at La Scala. The superb ENO Chorus and orchestra are conducted by Edward Gardner, a long-standing champion of Britten's music.
With the collaboration of Naxos
Music by Benjamin Britten
Based on the novella by Thomas Mann
Libretto by Myfanwy Piper
Production of the English National Opera
English National Opera Chorus and Orchestra
Artistic team
---
Conductor | Edward Gardner
Stage director | Deborah Warner
Set designer | Tom Pye
Costume designer | Chloe Obolensky
Lighting designer | Jean Kalman
Chorus master | Paul Brough
Choreographer | Kim Brandstrup
Cast
---
Gustav von Aschenbach | John Graham-Hall
Traveller / Elderly fop/ Gondolier / Barber / Hotel manager / Player / Donysus | Andrew Shore
Apollo | Tim Mead
Tadzio | Sam Zaldívar
Polish mother | Laura Caldow
Her two daughters | Mia Angelina Mather, Xhuliana Shehu
The Governess | Joyce Henderson
Jaschiu, Tadzio's friend | Marcio Teixeira
Dancers | Thomas Edwards, Guglielmo Garavini, Olly Gerrie, Yossi Goodlink, Harry Hancock, Liam Morris, Ben Owen
Children | Ellie Broad, Alisa Maria Horova, Lincoln Mahon, Gabrielle McHardy-Costaine Brown, Jak Wright
RELATED CONTENT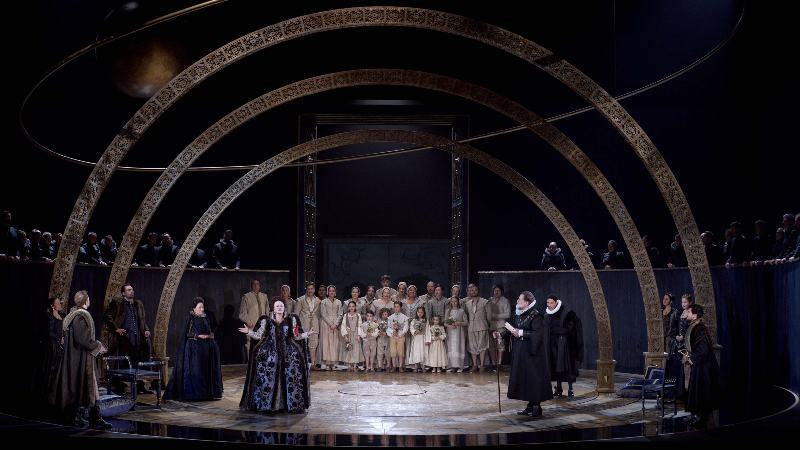 Opera
Teatro Real
Benjamin Britten
Ivor Bolton, David McVicar
Ivor Bolton, musical director of the Teatro Real, takes on the challenge of conducting one of Benjamin Britten's least known operas: Gloriana. The work was a commission for the coronation of Elizabeth II, and its debut in Madrid was on April 12, 2018. After last season's resounding success of Billy Budd, also by Britten, the English conductor will work alongside stage producer David McVicar to present a historical and unpleasant account of Queen Elizabeth I of England.
On this occasion, Anna Caterina Antonacci performs the principal role, portraying an Elizabeth who is trapped between her obligations as a queen and her tempestuous  relationship with the ambitious Earl of Essex, Robert Devereux.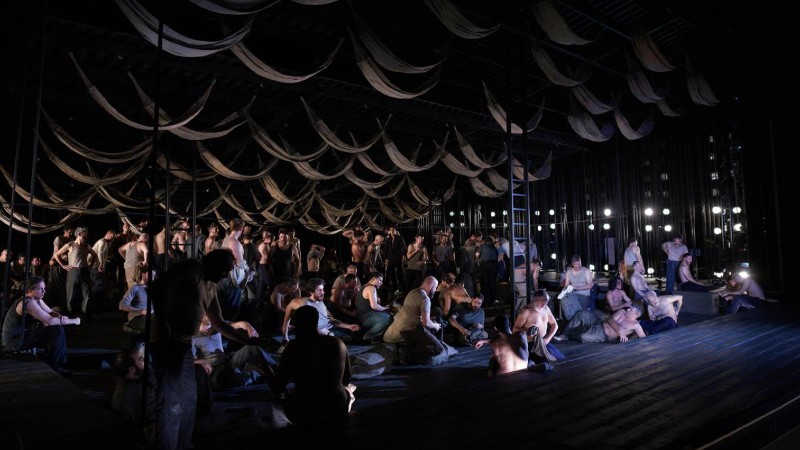 Opera
Teatro Real
Benjamin Britten
Ivor Bolton, Deborah Warner
The debut of Billy Budd in Madrid, without doubt, was one of the most important moments of the Bicentenary of the Teatro Real.
The magnificent libretto is based on the novel with the same name by Herman Melville. The action takes place aboard a ship of the British Royal Navy, it tells the story of the sailor Billy Budd: a beautiful youth who is loyal, generous, strong, naive and kind. Billy's physical attributes and charisma disarm the ship's master-at-arms who is incapable of controlling the situation and in the end, he sacrifices the innocent lad without compunction.
This new production by the Teatro Real, in conjunction with the Opéra national de Paris and the Teatro dell'Opera di Roma, and staging by renowned Deborah Warner, was an unforgettable experience.