My Opera Player arrives in your living room.
The Teatro Real and SAMSUNG have launched the application for SAMSUNG smart TVs, where you can enjoy My Opera Player.
If you have a Samsung Smart TV, you can install our application.
Search for "Teatro Real" in the Samsung app store.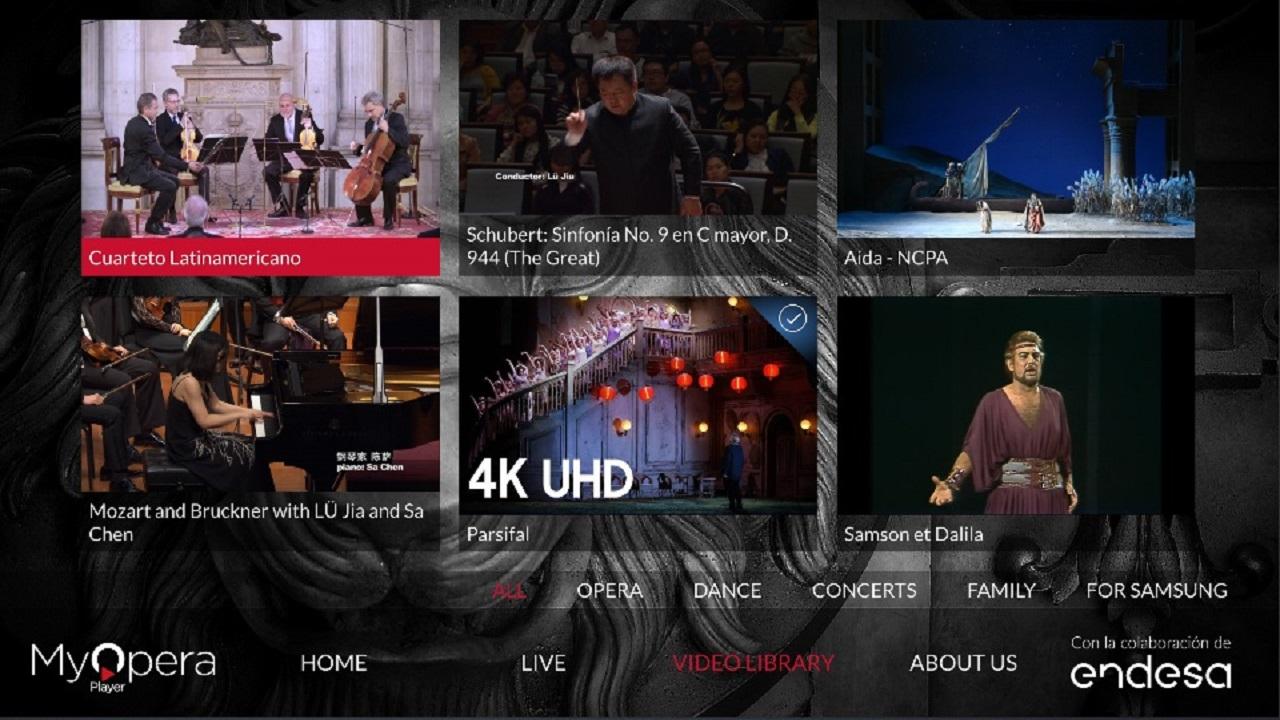 Enjoy the highest quality of our content.
If you are already a subscriber to My Opera Player, you will only need to register your TV by entering your PIN code into the application (you will find it in the MY ACCOUNT section). You will be asked for a PIN the first time you try to view content in the application, from then on, your TV will be linked to your user account.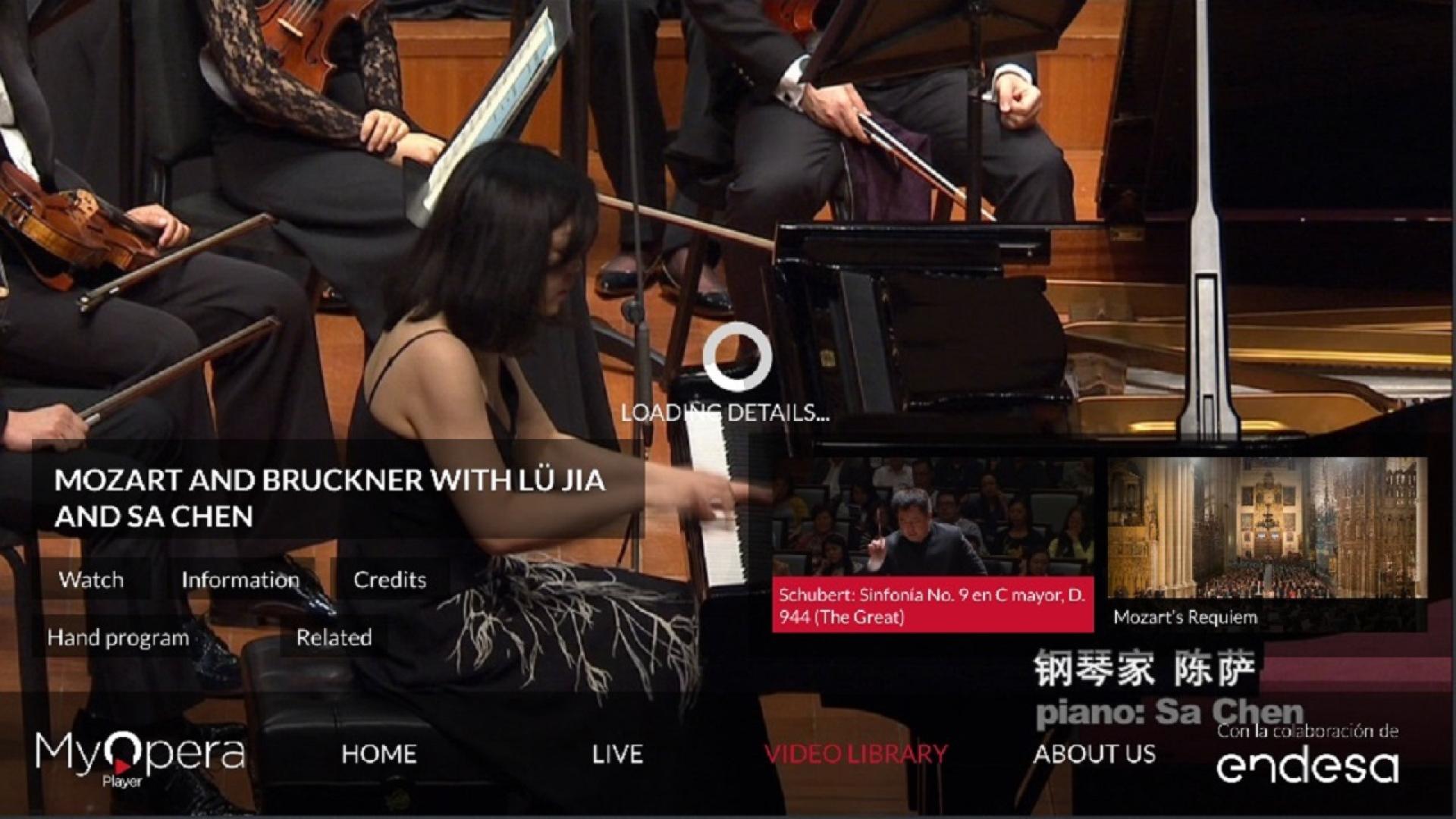 If you do not have an account in My Opera Player, follow the steps below to see our contents:

1. Install the application on your Samsung TV
2. In the application, select VIEW in any title.
3. The application will give you two options. Enter the PIN if you are a user, or register using a Code.
4. Click on OBTAIN CODE and we will provide you with a special code that you must use when registering on the web.
5. After formalizing your registration and purchase with that code on the web, click on ACCEPT in the application and the TV will automatically register it, and you will be able to see the best opera of the Royal Theater in your home.
We strongly recommend that you connect your computer to the internet via cable, and avoid using Wi-Fi.