You can access My Opera Player also from your living room TV.
(The Samsung TV app is still not available world wide, in will be soon)
If you have a Samsung TV with Smart technology, install the Teatro Real My Opera Player application on your device.
At the moment the application is available for TVs of the year 2017, 18 and 19. Soon we hope that it is also available for 2015 and 16 models
Once you have installed it, enjoying our productions on your computer is very simple.
We indicate the steps to follow to register your device in our service.
Once your equipment is registered, all purchases you make on the page (the application does not allow purchases) will be automatically reflected in the application.
We recommend you connect your TV to the internet via data cable, avoid the Wi-Fi connection.
Depending on whether you are already a My Opera Player user or not, follow the steps below:
If you are already registered in My Opera Player
1. Open the application on your device.
2. Select the performance you want and click on the VIEW button.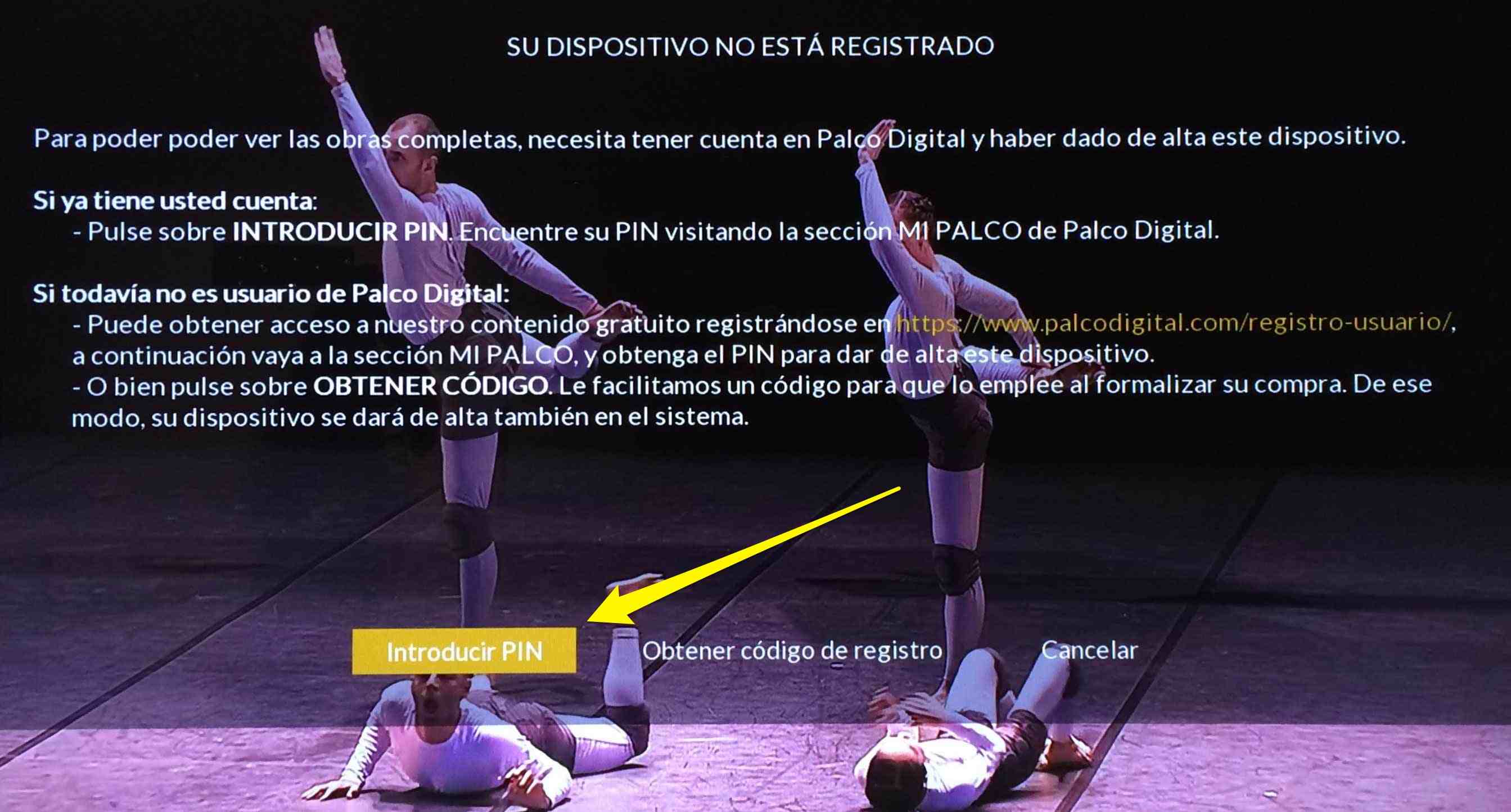 3. The app will give you the option to enter your PIN. You will find it by accessing the web with your phone, tablet or computer, in the MY Account section.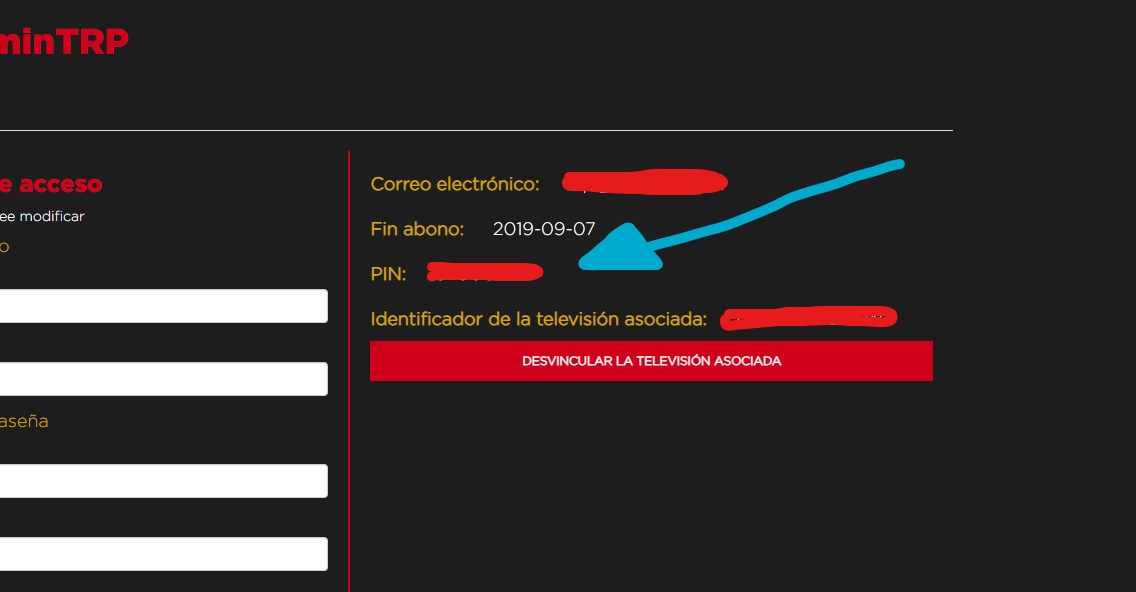 Once you enter the PIN, the application will link this device to your account and you can see the contracted contents.
You can check it by visiting MY ACCOUNT once the equipment is activated, where the ID of your TV will appear.
It is important to keep in mind that you can only have one device linked to your account, if you want to register another, you must first visit MY ACCOUNT and click Unlink TV.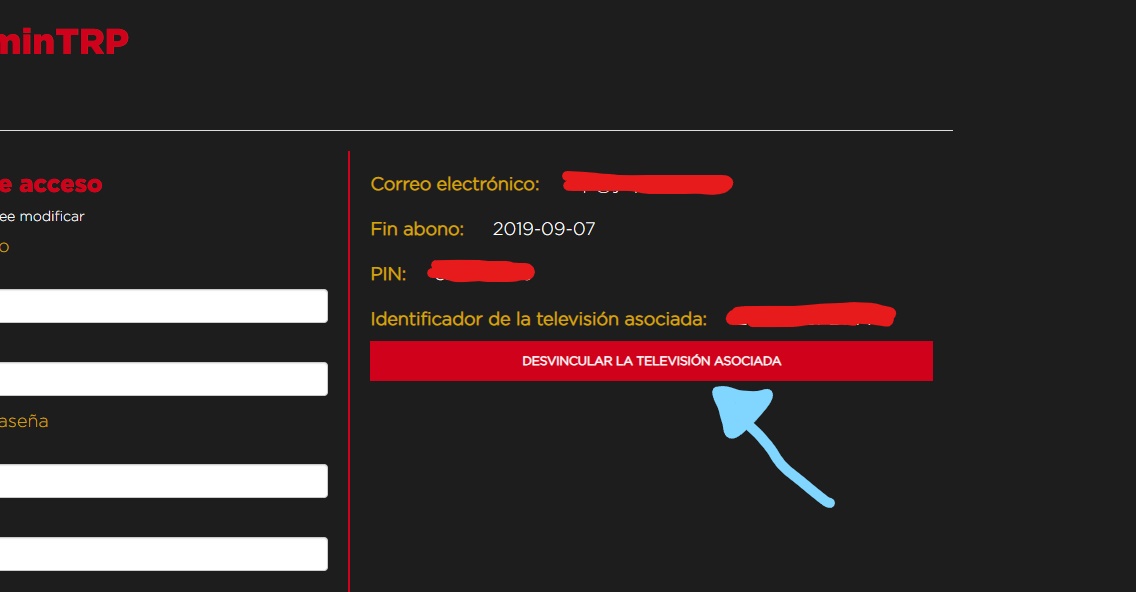 From that moment on, you must repeat the process for the new device.
If you are not registered in My Opera Player yet
1.In the application, select the performance you want and click on the VIEW button.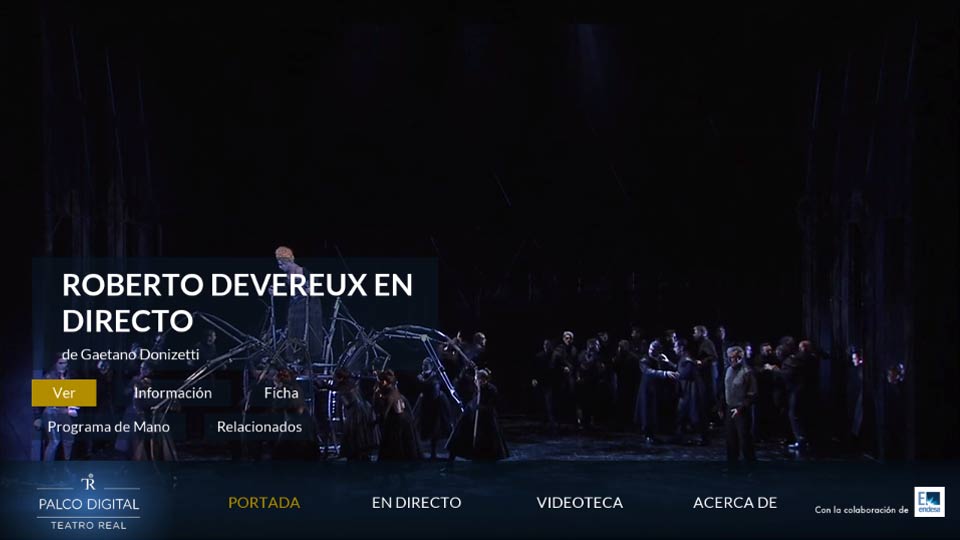 2. Select the Get Code option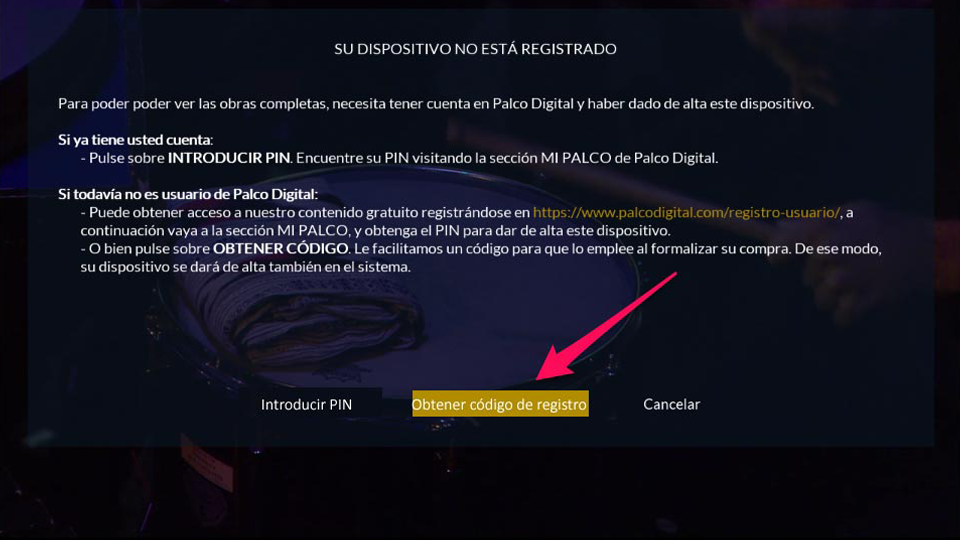 3. We will show you a code (of several characters). Visit the registration area of our website by clicking here and proceed to register by entering the Smart TV code that we have shown in the application, in the corresponding box on the purchase page.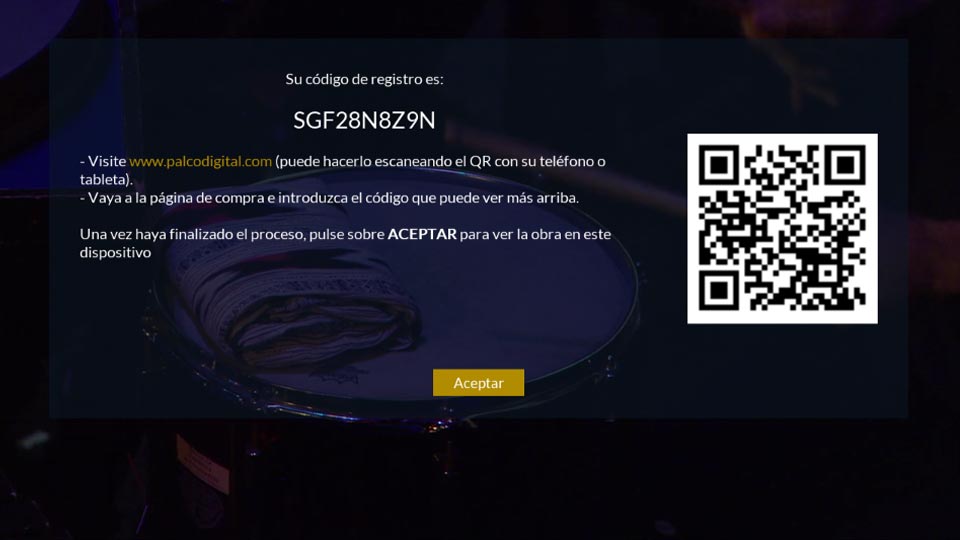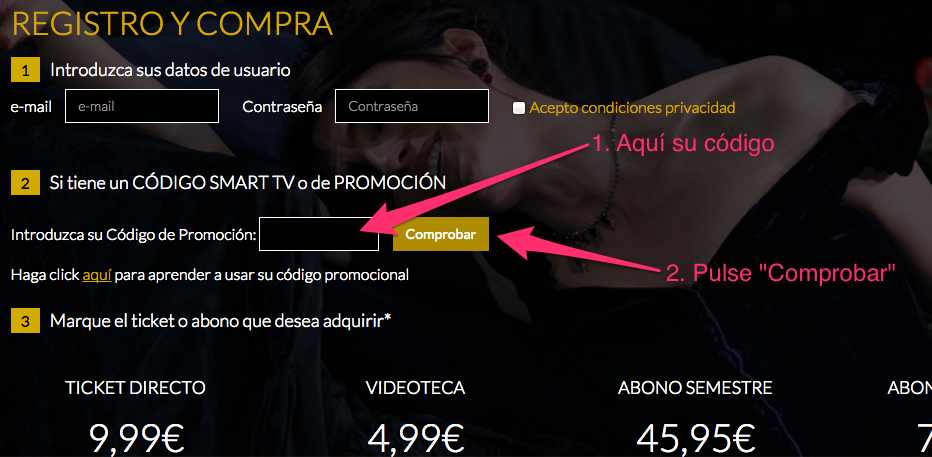 4. After completing the process on the web, click on your TV on ACCEPT, the TV will be linked to your My Opera Player account, you can access our content both through the web and your Samsung device. All products contracted on the web, can be automatically viewed on your computer.
Soporte
If you still have doubts, do not hesitate to contact us through our support.
Through email:
Information:
info@myoperaplayer.com
User Support:
Soporte@myoperaplayer.com

Telephone support (to users for live events from 2 hours before the start of the broadcast): 902 24 48 48
More help:
Click here for purchase help, codes, activation Smart TVs, registration, etc