HOW CAN I CHECK THE SUBTITULES?
The information of the available subtitles always appears on the information page of the title. In the image, we show you an example in which the language of the opera is Italian, and the available subtitles are in Spanish and English. In some productions, the subtitles will appear without your intervention.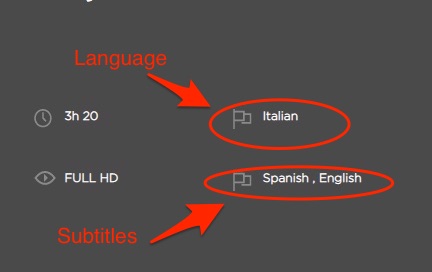 ARE THERE DIFFERENCES BETWEEN DEVICES?
Depending on the device used, the video player can behave in two ways that we explain below.








DESKTOPS, LAPTOPS AND ANDROID
If you use a desktop browser or Chrome on Android, you will find this icon in the lower right area of the player. Note that, when clicking, it displays a menu to activate or deactivate the subtitles. You can also configure its appearance.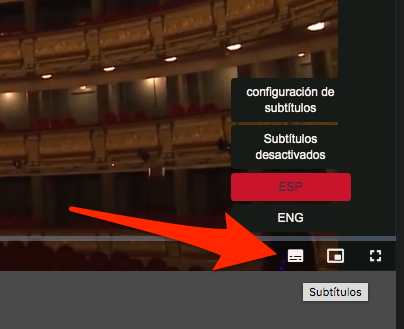 iOS SYSTEMS
First, click on the icon that we indicate and, second, select the desired language.