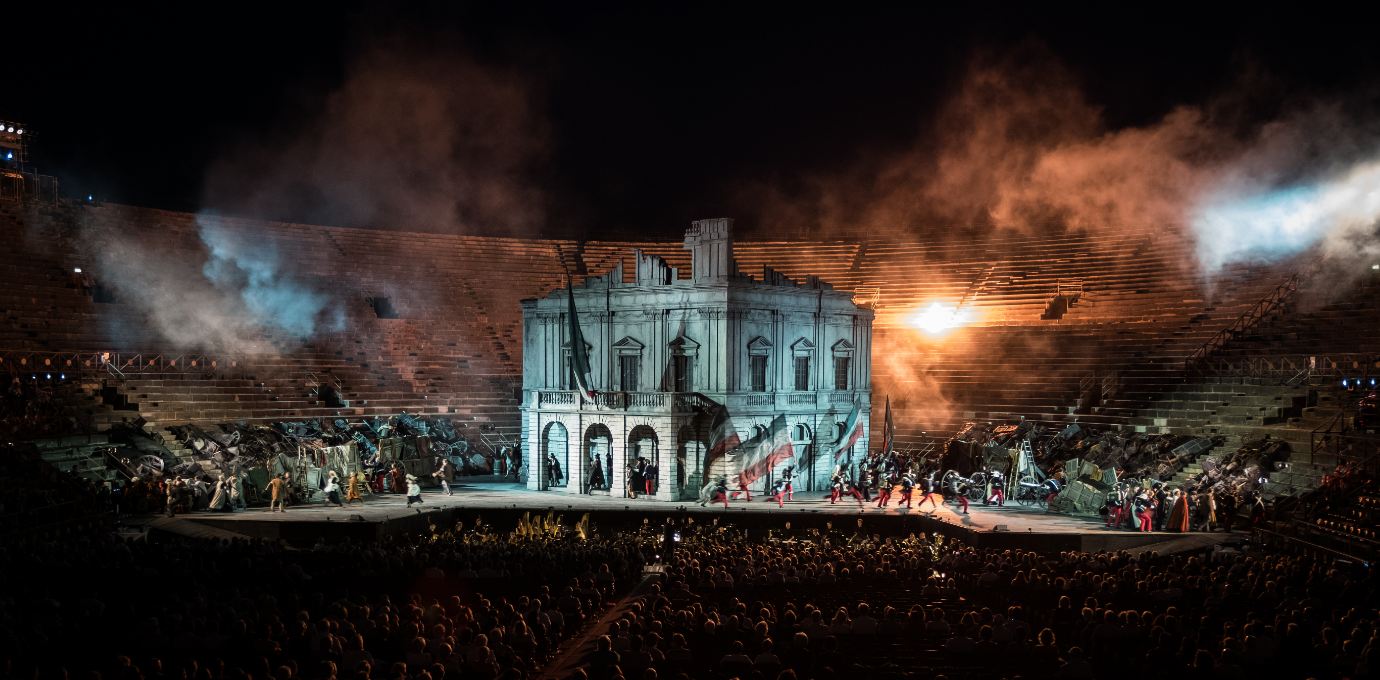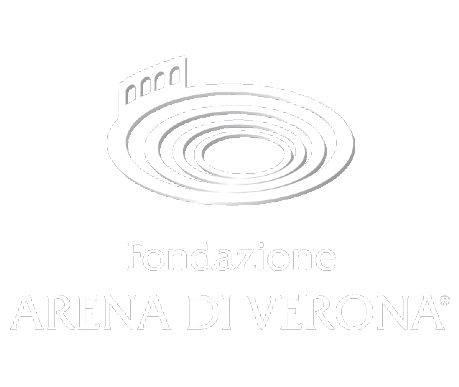 Arena di Verona
The Opera Festival at the Arena di Verona began in 10th August 1913, with the first performance of Aida organized by Verona tenor Giovanni Zenatello and impresario Ottone Rovato to commemorate the centenary of the birth of Giuseppe Verdi.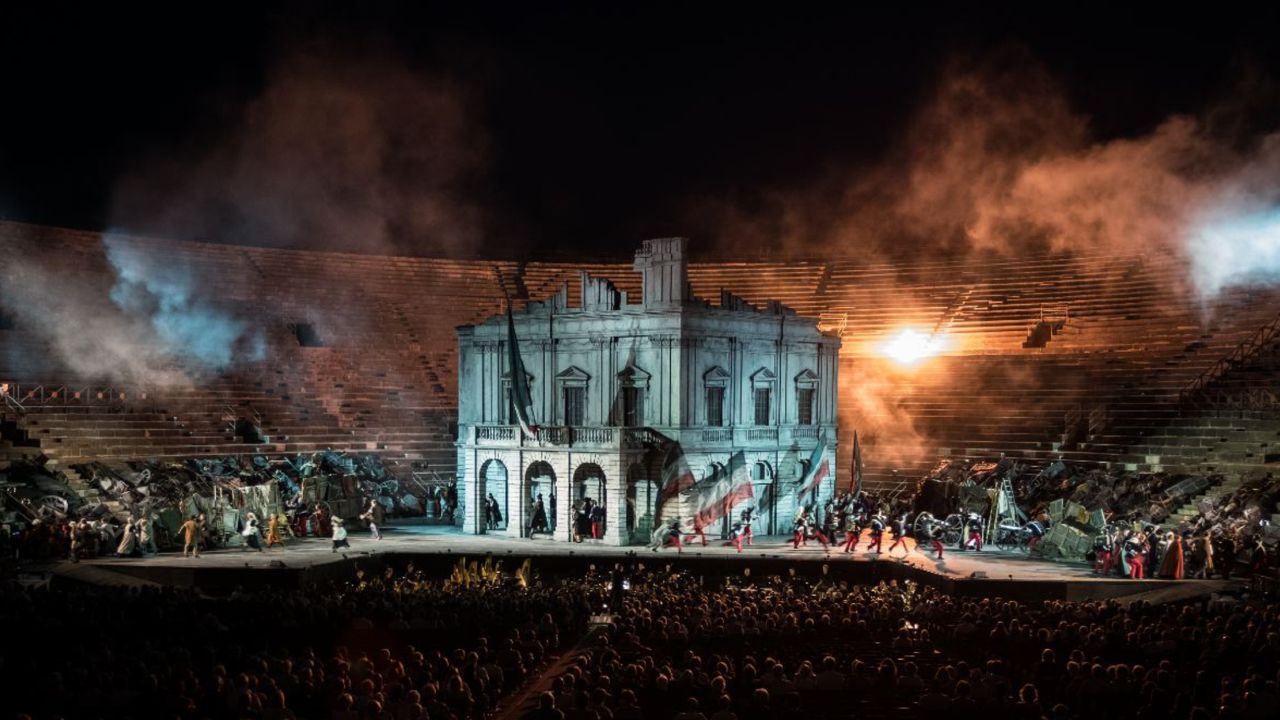 Opera
Arena di Verona
Giuseppe Verdi
Daniel Oren, Arnaud Bernard
"Va pensiero," the famous chorus from Verdi's Nabucco is often cited as an official national anthem for Italy and proved as much throughout the Risorgimento when the country is battling for its independence from the Austrian.
The choral passage, with its nostalgia for a home lost, was truly emotional and established. Verdi as an composer of the revolutionary movement. So it is no surprise that at the same point, some production of Verdi's Nabucco would be set, not in Babylon, as the libretto originally notes, but during the era where the Hebrews, seeking independence, would be portrayed as Italians and Nabucco and his oppressive babylonians would be Austrian Empire.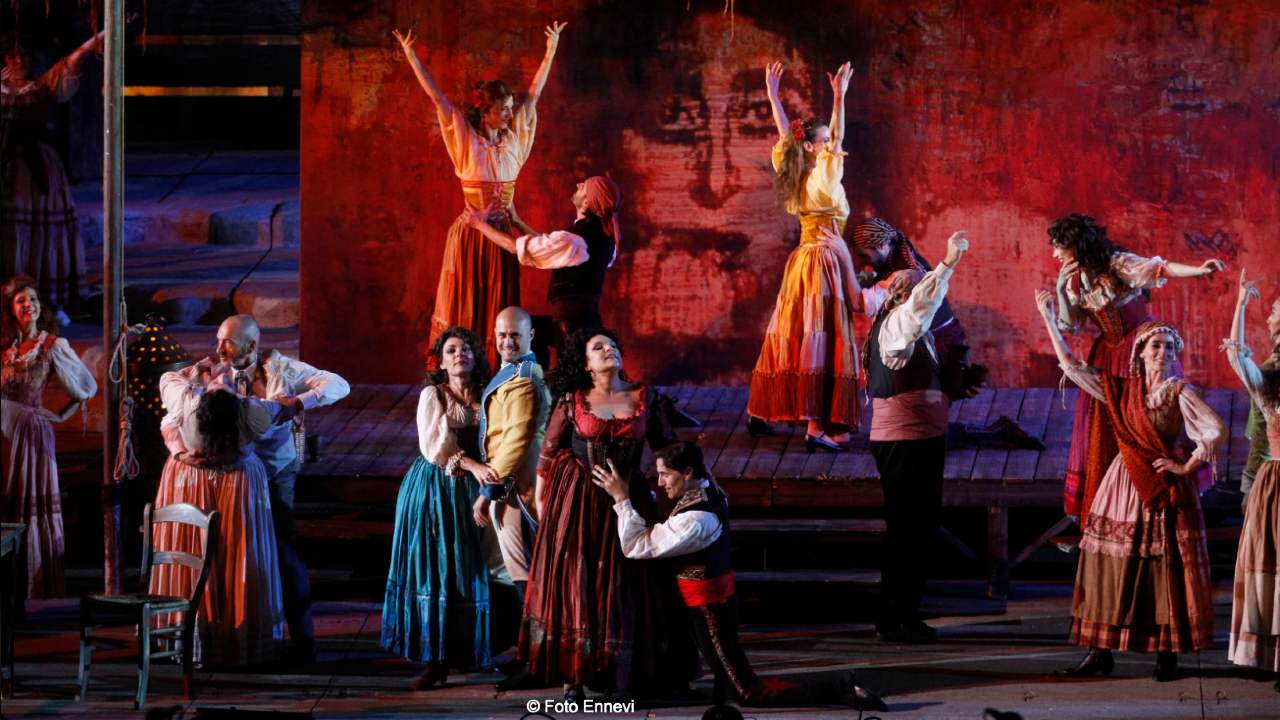 Opera
Arena di Verona
Georges Bizet
Henrik Nánási, Franco Zeffirelli
100 years ago Bizet's passionate and impressive opera Carmen was staged for the first time in the Arena in Verona.
In front of the imposing backdrop of the Roman amphitheatre Franco Zeffirelli's opulent production is conducted by Henrik Nánási and sung by an international cast of excellent singers: Ekaterina Semenchuk in the title role, Irina Lungu as Micaela, Carlo Ventre as Don Jose, Carlos Alvarez as Escamillo.
With the collaboration of Naxos